Coachella Unveils 2015 Lineup
|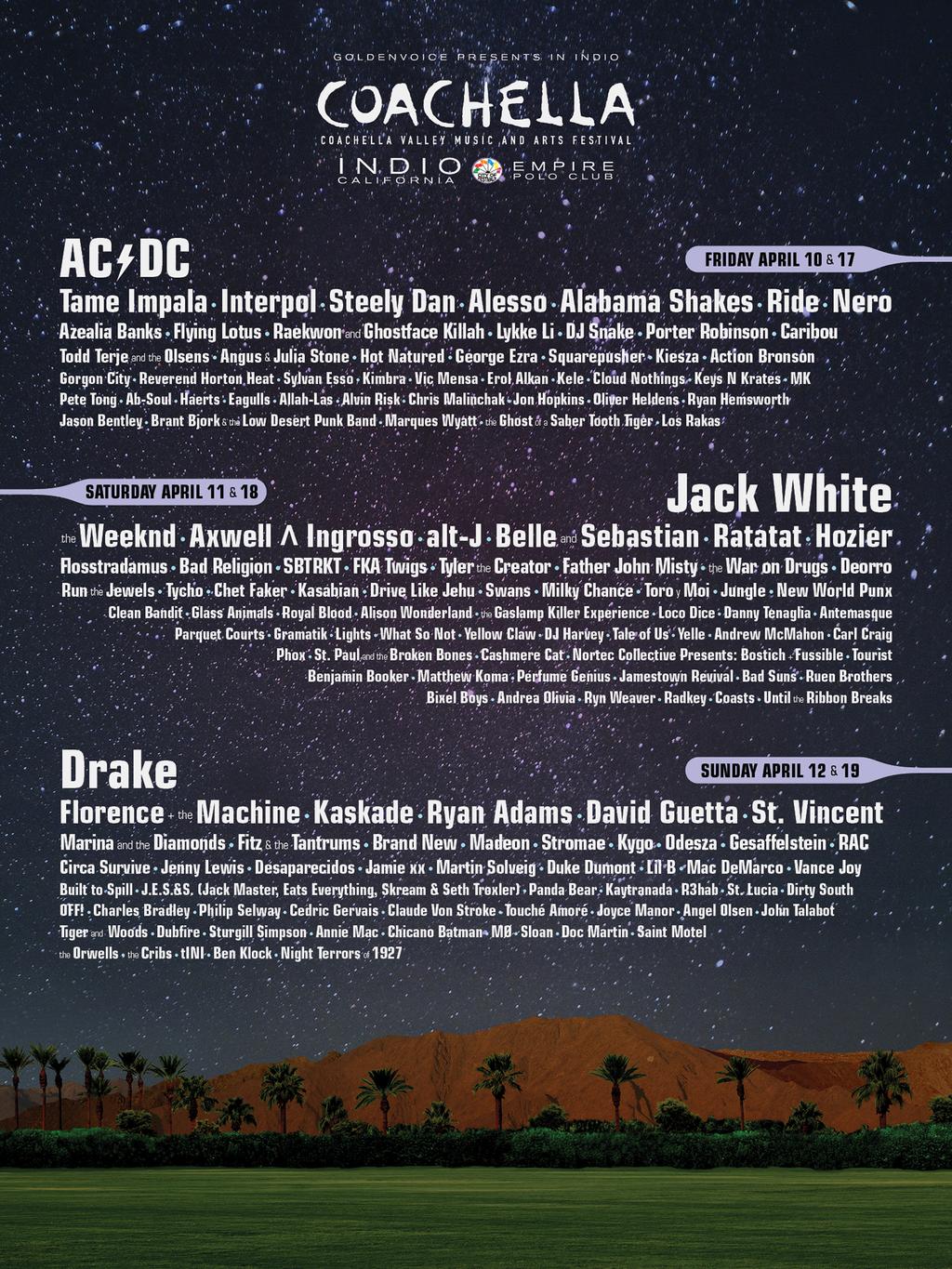 One of the most anticipated festival lineup releases arrived early today, and the crowd went…. meh?
That seems to be the general reaction across Facebook groups and music websites after the release of the 2015 Coachella lineup. While every festival lineup release is met with its fair number of naysayers, this release seemed to generate a large amount of initial distaste, especially with the headliners. However, where the lineup appears to fail with its headliners, it seems to make up for with its undercard. Featuring a large number of established and up-and-coming artists, Coachella's undercard is certainly its strong point in 2015.
So what were my thoughts on the lineup? Honestly, I wasn't all that impressed. With three headliners I wouldn't go out of my way to see and an undercard that is electronic music heavy, I can't say that I would throw down the incredibly large sum of money it would cost to go to Coachella. Granted, that is just my opinion. I can guarantee there are a (large) number of people who saw this lineup and were stoked about it, and the more power to them.
The great thing about music is just how diverse everyone's taste is. While I may not enjoy this lineup, there are certainly thousands of people who would disagree. Let us know your thoughts on this lineup and if you will be attending this Spring!